PTA Swimming Gala Makes a Splash
A huge thank you to Sue Haber, Karen Horwitz and their team for a great event.
Sue writes:
Just wanted to let you know that we held our second annual Akiva PTA gala at Barnet Copthall swimming pool yesterday. It was a big success and we've had very positive feedback from parents and kids. It was lovely to see so many children of all abilities take part (60 children across years 3-6). They swam with skill, enthusiasm and enjoyment! We also included a parents race this year which was great fun to watch! As always we couldn't have done it without a small group of parent volunteers who organised, chaperoned, timed and generally kept the event running.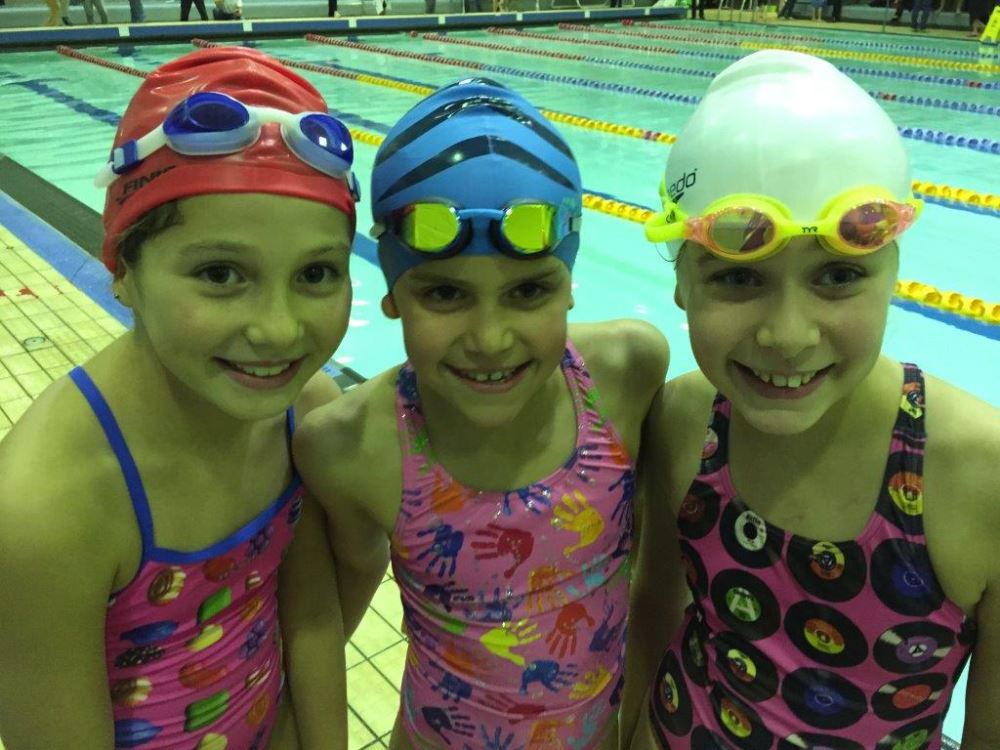 Akiva pupils ready to take the plunge.
Poolside fun.