Winning Streak Continues
The Akiva Swimming Team entered the record books on November 12th with a record second win at the Barnet Schools' Gala.
This follows the 2014 record when the team was simultaneously the most improved and the outright winner.
Thanks go to Liz Papier for organising the team's participation and to the enthusiastic poolside parents!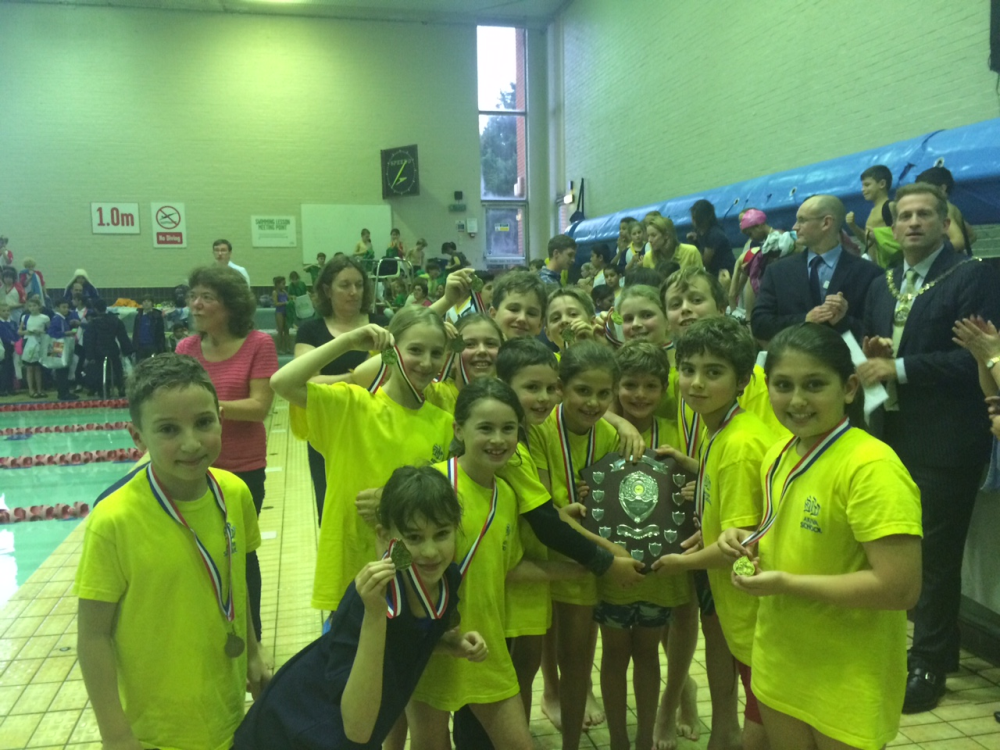 The Akiva Swimming Team